2017 is the first year I might actually be doing well at achieving my New Years Resolutions. The fact I can still remember them is impressive enough. This is also the first year that I haven't included any kind of diet goal as one of them. Which probably has a bigger impact than you would think when it comes to motivation and actually achieving things.
Since we are more than half way through the year now, I thought it might be good to look through them again and see what else I want to do with these before 2018 rolls around.
Finish the second draft of WIP
This was my main goal for the year.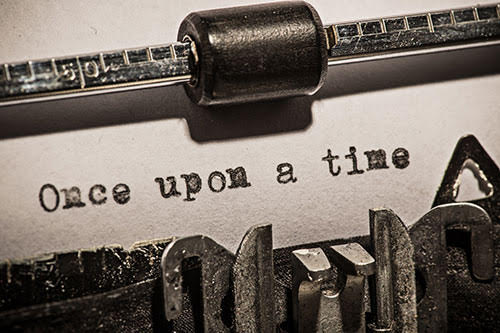 I finished the first draft of this work in progress last November and really wanted to kick it up a gear with more time available after finishing my degree. This is the first time I've ever attempted doing a second-draft of a manuscript let alone finish it and it was a major rewrite with over two thirds of the book being completely new scenes. Every scene that remained, I rewrote to fit. As of June, it's finished.
Mission accomplished…sort of.
Having read the second draft again, I've noticed how many things still don't make sense, how uneven the plot is in places and where some sentences just stop. Oops.
If you intend to try to publish a manuscript then a second draft isn't enough. So before the end of the year I will have to go through and do a third draft which tidies up the spelling mistakes and incomplete sentences with the aim that I can finally give it to other people to read and get feedback on.
As simple as that may sound, it's more than a line edit so this draft will also include a new ending, new interlude scenes, shifting a bunch of scenes around and adding in a little more backstory. And that's before anyone actually other than myself has read it.
Top up goal: have it ready to be read for feedback by the end of the year.
Learn a Martial Art
I've always wanted to start a martial art to the point where I'm not sure why I hadn't started any until now. I've tried Krav Maga (see the blog post here) and took some self-defence classes at a Kung Fu studio but nothing quite stuck. This year, I made it stick.
I started up with the Scottish Ju Jitsu Society at my local club. It's traditional Japanese Ju Jitsu which is unlike Brazillian Ju Jitsu (the most commonly known form I would say now) as it incorporates more than just ground work: throwing, kicks, locks, etc.).
In June, I passed my grading for my first official belt…my white belt. Yes, I know most martial arts make you start with the white belt but for this, you have to earn your white belt. I'm hoping to achieve my yellow belt before the end of the year.
It's everything I wanted it to be. Technique over strength. As much of a brut as I am, I'll never win a fight against an attacker on strength alone. Everyone within the class is incredibly generous with their time and attention, supporting beginners to learn and always trying to make you feel welcome. It's also great to get back into a sport rather than just exercise classes or one of exercising sprints.
Part of achieving my yellow belt is dependent on getting the grading dates sorted and others in the class but I would like to do everything I can to help this happen before the end of the year.
Top up goal: pass my yellow belt grading
Practice Mindfulness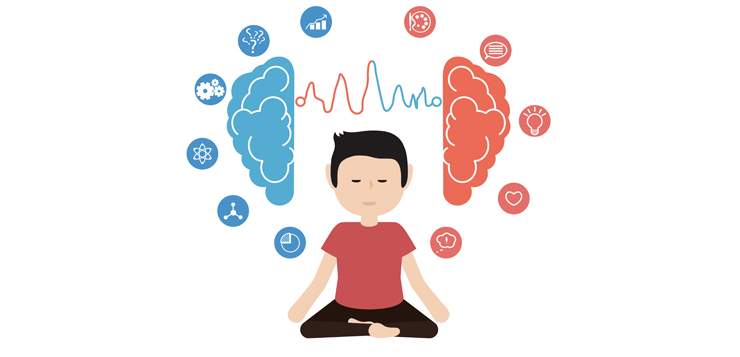 This isn't technically a new year's resolution as I only decided this was something I wanted to try around February/March time but I turned it into a year's goal so I'm including it anyway!
The more I read about becoming more emotionally intelligent, building more willpower and becoming more productive, the more mindfulness came up. So I gave it a shot. Now I'm subscribed to the Headspace app for a year.
I do it for ten minutes first thing in the morning (although that's lapsed recently) and I love how relaxed it makes me feel. I can only compare it to coming out of a massage: that heavy and calm feeling. I do think it is helping my behaviours outside of the practice as well.
Top up goal: Keep going!
Take in more walks around Scotland and bag two munros
This hasn't happened.
There have been slightly more walks. I went on a walking holiday. We did almost make it up on munro but my fear of heights took over and we came down before the summit (although we got pretty far!).
But I could (and should) do more.
Schiehallion: I'm coming for you.
For me, I want to keep at all of these goals. I think part of the biggest reason I've been succeeding at them this year is that it hasn't been about achieving something like a goal weight but instead about the process itself and understanding these things take time. They are also things I actually want to do and get a lot of satisfaction from and are driven from a positive place, not a self-hating/shaming place.
I'm also a strong believer that if you aren't happy with your resolutions, you should change them! You can change your life whenever you want!
How are you coming on with your New Year's Resolutions? Do you remember them?